I got a call to go hiking over the weekend and couldn't resist. I'm really wanting to lose weight, so any time I can get out and exercise is perfect. And even better, this is just one of the amazing views.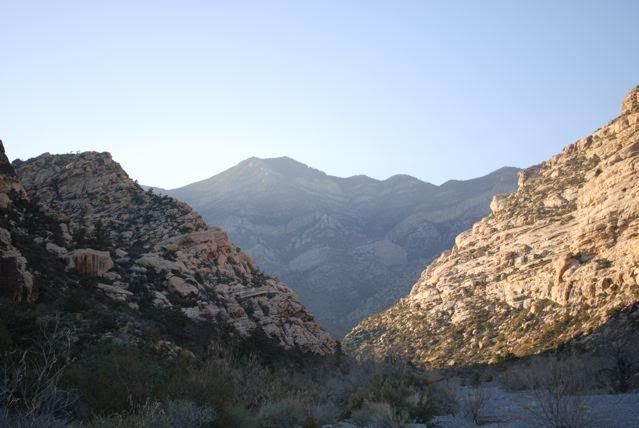 The kids all came along. It was awesome!!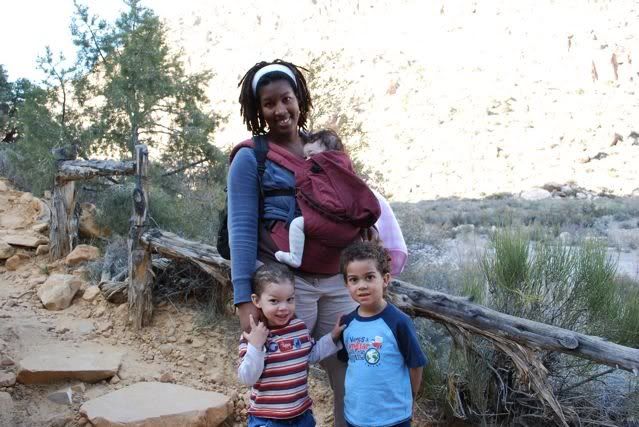 I nursed at the waterfall. Kelli was quite comfy in her Ergo.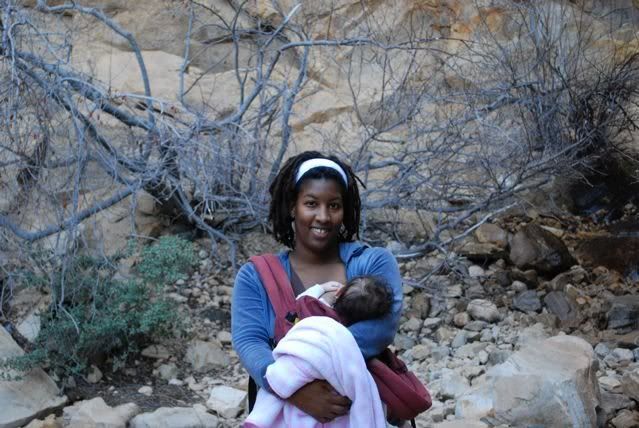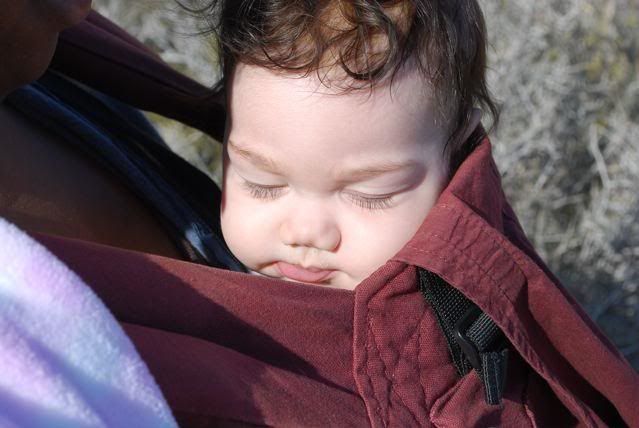 The boys loved climbing on the rocks!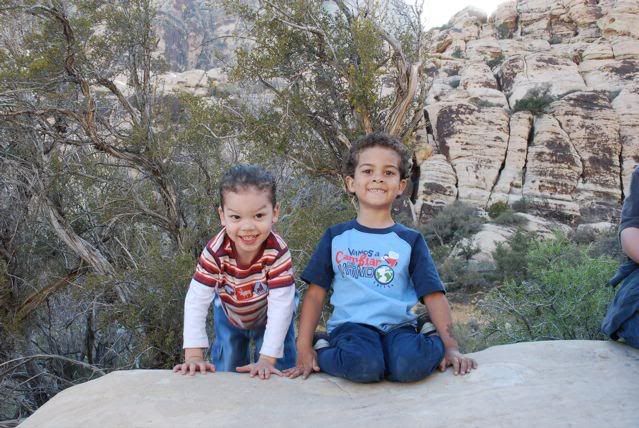 During the hike, Jaxon fell a lot!! At one point, he started to fall and reached down to brace himself. Only there was a CACTUS!! So, I had to stop and pull about 30 prickers out of his hand. He was a brave boy though. He didn't shed a tear. Just showed mild discomfort. I pulled one out and it went into my thumb... it HURT. He's such a tough boy!